Blu-ray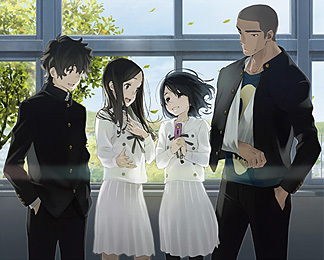 *Art subject to change
The Anthem of the Heart - Limited Edition Blu-Ray (Import)
Disc Spec
Language: Japanese
Subtitles: English (Audio commentary and bonus contents do not include subtitles)
Number of Disc: 3 Discs (Feature Disc, Bonus Disc, Original Soundtrack CD)
Total Run Time: Approx. 120 min.
Rating: 13 UP
Limited Edition Exclusive Bonus Contents
■ Special Programming before Theatrical Release
■ Opening Day Greeting
■ Promotional Videos and Commercials
■ Audio Commentary (Tatsuyuki Nagai, Mari Okada, Masayoshi Tanaka, Koki Uchiyama)
Limited Edition Exclusive Bonus Materials
■ CD (Original Soundtrack, Musical Part, Special Voice Drama, etc. )
■ Exclusive Box and Digipack Art by Masayoshi Tanaka (Character Design)
■ Deluxe Booklet (Corrections by Chief Animation Director, Staff Roundtable Discussion,
Visual Collections, Artsettings, etc.)
■ 52-page Theatrical Pamphlet (Mini-sized Version)
*Contents Subject to Change
SRP: US $104.98
Retail Price: US $84.98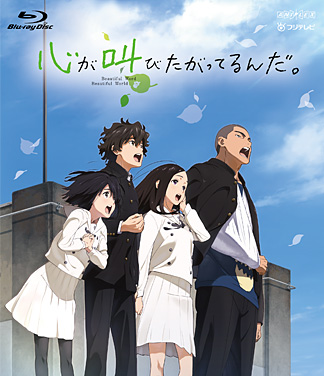 *Art subject to change
The Anthem of the Heart Standard Edition Blu-Ray (Import)
Disc Spec
Language: Japanese
Subtitles: English (Audio commentary does not include subtitles)
Number of Disc: 1 BD Disc (Feature Disc)
Total Run Time: Approx. 120 min.
Rating: 13 UP
SRP: US $69.98
Retail Price: US $54.98